Episode 4
Looking Forward/Looking Back: Age
About
The final instalment in the Looking Forward/Looking Back series, episode 4 features our very own Liz Byrski, who joins Beth Yahp and Brooke Davis to discuss Age. The panel is chaired by Geraldine Blake.
With a rapidly ageing global population, questions of how we age are paramount across cultures. Three women writers of varying ages explore how older characters are represented. Are they represented enough, and is there gender and diversity equity in these representations? And what of older writers themselves; what does it mean to sustain a writing practice over many years?
The four episodes in this series were recorded in October, 2017, at Creative Conversations: Looking Forward/Looking Back. This public event was held at the Esplanade Hotel in Fremantle, Western Australia. Over the course of the day four panels discussed problems of positioning, distance and perspective in relation to the past and the future.
The Panel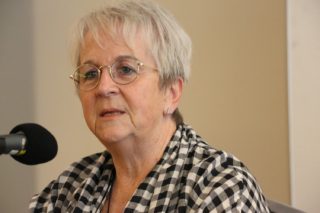 Liz Byrski, the host of the Creative Conversations podcast, is the author of nine novels including Gang of Four and The Woman Next Door, and twelve non-fiction books including In Love and War: Nursing Heroes and Remember Me.  She is an Associate Professor in the School of Media Culture and Creative Arts at Curtin University and the Senior Fellow of the China Australia Writing Centre. Prof Byrski was also the inaugural Director of CAWC.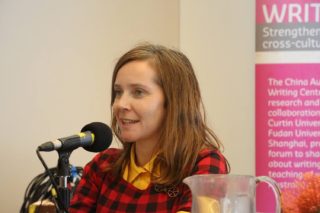 Brooke Davis wrote the novel Lost and Found as part of a PhD at Curtin. It proved to be the buzz book of the 2014 London Book Fair. The translation rights have since been sold into 16 countries and major deals have been confirmed in the United States and the UK.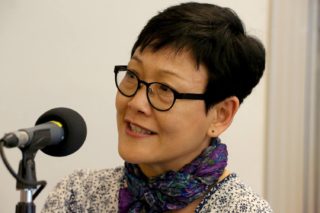 Beth Yahp is an award-winning author of fiction and non-fiction, whose work has been published in Australia and internationally. Her novel The Crocodile Fury was translated into several languages and her travel memoir Eat First, Talk Later was published by Random House Australia for in 2015. More recently, Vagabond Press have published a new collection of Beth's short fiction, The Red Pearl and Other Stories. She teaches at the University of Sydney.
---
Host: Liz Byrski
Producers: Glynn Greensmith and Paul Clifford
Live recording: David Le May, ABC Radio National
Music: Patrick Liddell and Matthew Liam Nicholson