Episode 3
Looking Forward/Looking Back: Childhood and Youth
About
In episode 3, "Youth and Childhood", Meri Fatin chairs a panel consisting of three authors who write for and about children: Cleverman creator Ryan Griffen, Western Australian YA author Dianne Touchell, and Chinese scifi writer Xia Jia.
The panel discuss writing from the perspective of the child; treating child protagonists with the seriousness they deserve, and young audiences with the respect that is their right; what this means from an indigenous perspective; and how trauma can act as the doorway to empathy.
The four episodes in this series were recorded in October, 2017, at Creative Conversations: Looking Forward/Looking Back. This public event was held at the Esplanade Hotel in Fremantle, Western Australia. Over the course of the day four panels discussed problems of positioning, distance and perspective in relation to the past and the future.
The Panel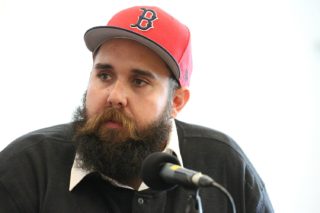 Ryan Griffen created and co produced both seasons of the high concept genre television series Cleverman. The series had its premiere at the Berlin Film Festival and is screened on ABCTV in Australia, the BBC in the UK and Sundance TV in the United States. Ryan's goal in the industry is to bring the rebirth of Genre back to Australia, inspired by 1950's cinema all the way through to the 80's genre films: Ryan wants to tell similar stories to those he was drawn to growing up.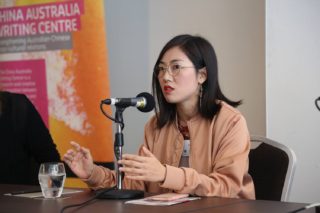 Xia Jia is a Chinese science fiction author who has been featured in Clarkesworld and Nature. Her story "A Hundred Ghosts Parade Tonight" was nominated for the Short Form Award at the 2013 Science Fiction and Fantasy Translation Awards. She has also won the Chinese Galaxy Award, which is one of the most prestigious science fiction prizes in China. She is Associate Professor of Chinese Literature at Xi'an Jiaotong University.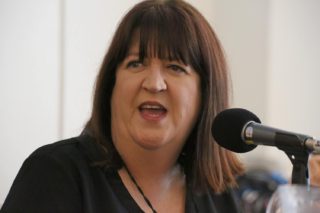 Dianne Touchell was born and raised in Fremantle, Western Australia. Her debut novel Creepy & Maud (Fremantle Press, 2012) was shortlisted for the Children's Book Council of Australia's Book of the Year Award in 2013 in the Older Readers category. She has worked as a fry cook, a nightclub singer, a housekeeper, a bookseller and manager of a construction company.
---
Host: Liz Byrski
Producers: Glynn Greensmith and Paul Clifford
Live recording: David Le May, ABC Radio National
Music: Patrick Liddell and Matthew Liam Nicholson