Podcast
This podcast has been developed on the basis of our public panel discussions. The first four episodes feature proceedings from the 2017 literary festival, Creative Conversations: Looking Forward/Looking Back. Future episodes will include previous and upcoming public events, but will also feature interviews and discussions that were not recorded in front of a live audience.
As with our public events, the podcast will continue to provide a forum for the exchange of ideas, and the development of cross-cultural understanding through dialogue; featuring writers, academics and artists discussing writing across cultures, with a particular focus on Australian and Chinese society.
Please subscribe to our podcast so these Creative Conversations can remain ongoing!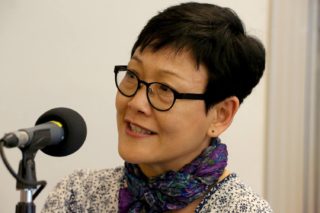 The final instalment in the Looking Forward/Looking Back series features our very own Liz Byrski, who joins Beth Yahp and Brooke Davis to discuss Age. With a rapidly ageing global population, questions of how we age are paramount across cultures. In this episode how we write about this increasingly important subject is explored by three women writers of varying generations. The panel is chaired by Geraldine Blake.
---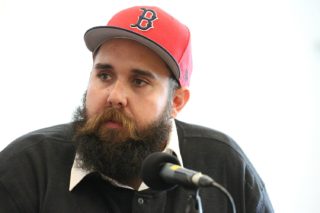 Episode 3, chaired by Meri Fatin, consists of three authors who write for and about children: Cleverman creator Ryan Griffen, Western Australian YA author Dianne Touchell, and Chinese scifi writer Xia Jia. The panel discuss writing from the perspective of the child; treating child protagonists with the seriousness they deserve, and young audiences with the respect that is their right; and what this might mean from an indigenous perspective.
---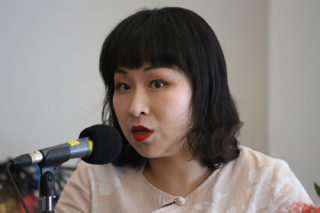 In our second episode—presented by Geraldine Blake—Huiyi Bao, Wayne Price and Paul Hetherington discuss "The Past". The panel discuss childhood and the body as a site of memory; our debts to many pasts, including the medieval, ancient Chinese, and the renaissance; and the past as a rich seam to be mined for inspiration.
---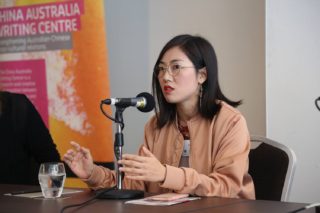 In this first episode—presented by Meri Fatin—Xia Jia, Elizabeth Tan and Matthew Chrulew discuss 'The Future', focussing on science fiction; the subgenre of porridge scifi; the concept of extinction; the human, nonhuman, and posthuman; and the idea of the future having already arrived.