Episode 2
Looking Forward/Looking Back: The Past
About
In our second episode—presented by Geraldine Blake—Huiyi Bao, Wayne Price and Paul Hetherington discuss "The Past". The panel discuss childhood and the body as a site of memory; our debts to many pasts, including the medieval, ancient Chinese, and the renaissance; and the past as a rich seam to be mined for inspiration.
The four episodes in this series were recorded in October, 2017, at Creative Conversations: Looking Forward/Looking Back. This public event was held at the Esplanade Hotel in Fremantle, Western Australia. Over the course of the day four panels discussed problems of positioning, distance and perspective in relation to the past and the future.
The Panel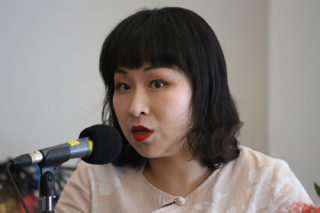 Huiyi Bao, medievalist and poet, is the author of one book of poetry (I Sit on the Edge of the Volcano, 2016), one book of essays (Annals from the Emerald Island, 2015), and translator of 11 books from English into Chinese (including Complete Poems by Elizabeth Bishop, Ariel by Sylvia Plath, Good Bones by Margaret Atwood). She now teaches at the Department of English, Fudan University.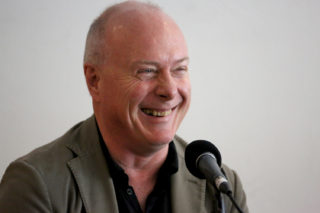 Paul Hetherington has published eleven full-length poetry collections and five poetry chapbooks. His collection Burnt Umber was shortlisted for the 2017 Kenneth Slessor Prize for Poetry, and Six Different Windows won the 2014 Western Australian Premier's Book Awards (poetry). He is Professor of Writing in the Faculty of Arts and Design at the University of Canberra.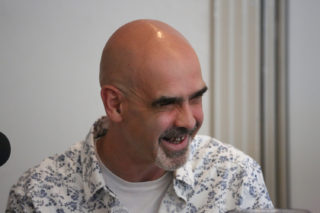 Wayne Price is a writer of short stories, poetry and novels. He has won numerous national and international honours for both fiction and poetry. He is a Senior Lecturer in English Literature and Creative Writing at The University of Aberdeen.
---
Host: Liz Byrski
Producers: Glynn Greensmith and Paul Clifford
Live recording: David Le May, ABC Radio National
Music: Patrick Liddell and Matthew Liam Nicholson