Adjuncts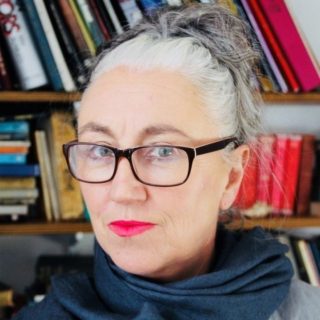 Josephine Wilson
Josephine Wilson is an award-winning novelist, playwright and poet with a strong history of teaching and engagement with performance, visual art and dance. Her most recent novel Extinctions won the 2017 Miles Franklin Literary Award, the Colin Roderick Award and was nominated for the Prime Minister's Literary Awards. It is published by Serpent's Tail (UK), and is forthcoming with Tin House (USA). In 2018 she was an Asialink Resident at the Shanghai Writer's Association.
---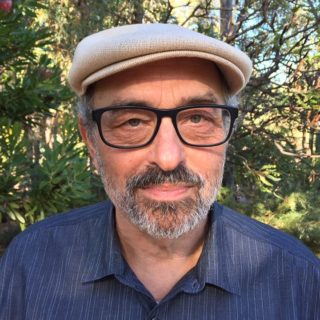 Dr Moshe Y. Bernstein
Moshe Bernstein, a US native, came to Australia in 1993 after an extensive course of rabbinic studies in Israel. While serving as an educator and administrator in local Jewish day schools in NSW and WA, he also lectured extensively to the general public. In 2008, he embarked on a Bachelor of Arts in Asian Languages and Cultures at Curtin University, spending a semester on exchange at Beijing Language and Culture University. In 2011, he received First Class Honours at UWA for his thesis documenting the authenticity claims of descendants from the thousand-year-old Jewish community in Kaifeng. In March 2017, he was conferred a doctorate at UWA for his dissertation, Globalization, Translation and Transmission: Sino-Judaic Cultural Identity in Kaifeng, China, ​ published in January 2017 by Peter Lang AG. Moshe has resided for varying periods in different countries and is conversant in several languages. He has published articles in journals and periodicals, and has presented at international conferences and symposiums in Australia, the US, Europe, and China. He is currently researching and writing a transmedia narrative on the life of a prominent 17th century Chinese Jew. His essay describing the fictionalization of this historical biography, Zhao Yingcheng from Fact to Fiction: The Story of 'The Great Advisor', features in a recent anthology on the Chinese Jews published by Rowman & Littlefield. Among his many special interests are globalization, transculturation, late Ming novellas, Chinese philosophy and Jewish mysticism.
---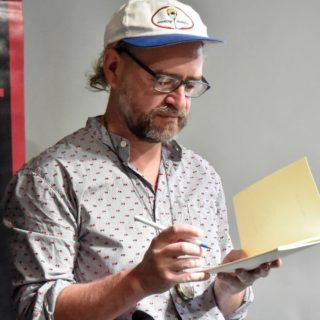 Michael Farrell
Michael Farrell is originally from Bombala, NSW, now lives in Melbourne, and is a poet and scholar, whose books include Cocky's Joy, I Love Poetry (both Giramondo), and Writing Australian Unsettlement: Modes of Poetic Invention 1796-1945 (Palgrave Macmillan). Michael has presented at China Australia Writing Centre events at Curtin (2017) and Fudan (2018, forthcoming), as well as having given lectures on Australian poetry and poetics at ECNU, and SUIBE, in Shanghai, and Universidad Deigo Portales in Santiago. Michael will also be a guest at the Jilin, China, International Writing Program in China in October 2018.
---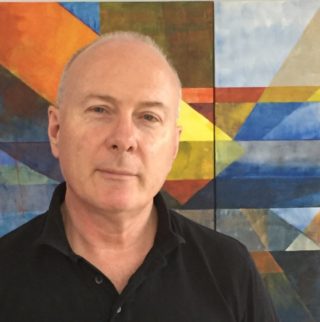 Prof Paul Hetherington
Paul Hetherington is Professor of Writing in the Faculty of Arts and Design at the University of Canberra, where he is head of the International Poetry Studies Institute (IPSI). He has published eleven full-length poetry collections and five poetry chapbooks. His collection Burnt Umber was shortlisted for the 2017 Kenneth Slessor Prize for Poetry, and Six Different Windows won the 2014 Western Australian Premier's Book Awards (poetry). He edited the final three volumes of the National Library of Australia's edition of the diaries of the artist Donald Friend and is one of the founding editors of the international online journal Axon: Creative Explorations. He has a long-standing interest in Chinese poetry and, with Ken Gardiner, has published translations of classical Chinese poems in the journals HEAT and Conversations. In 2016, with Jen Webb he edited Open Windows: Contemporary Australian Poetry – An English-Chinese Anthology, translated by Naikan Tao. He has been an adjunct of Curtin University's China Australia Writing Centre since 2016. He is also a visiting fellow and associate of the Contemporary Histories Research Group at Deakin University. He currently represents IPSI in a three-way partnership with the China Australia Writing Centre and Fudan University in Shanghai to publish bilingual anthologies of significant Australian and Chinese poetry.
---