Episode 1
Looking Forward/Looking Back: The Future
About
In this first episode, presented by Meri Fatin, Xia Jia, Elizabeth Tan and Matthew Chrulew discuss "The Future", focussing on science fiction; the subgenre of porridge scifi; the concept of extinction; the human, nonhuman, and posthuman; and the idea of the future having already arrived.
The four episodes in this series were recorded in October, 2017, at Creative Conversations: Looking Forward/Looking Back. This public event was held at the Esplanade Hotel in Fremantle, Western Australia. Over the course of the day four panels discussed problems of positioning, distance and perspective in relation to the past and the future.
The Panel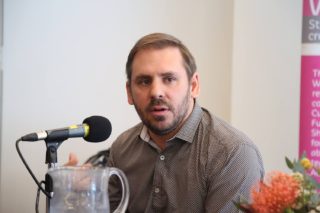 Matthew Chrulew co-edited the books Extinction Studies: Stories of Time, Death, and Generationsand Foucault and Animals. He has published essays and short stories, including most recently "The Mamontogist's Tale" in Cosmos and "Future Perfect" in Ecopunk! Speculative Tales of Radical Futures. He is an ARC DECRA Research Fellow in the Centre for Culture and Technology at Curtin University.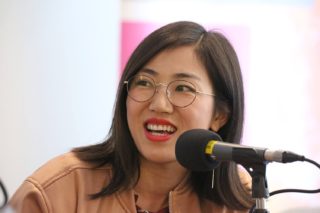 Xia Jia is a Chinese science fiction author who has been featured in Clarkesworld and Nature. Her story "A Hundred Ghosts Parade Tonight" was nominated for the Short Form Award at the 2013 Science Fiction and Fantasy Translation Awards. She has also won the Chinese Galaxy Award, which is one of the most prestigious science fiction prizes in China. She is Associate Professor of Chinese Literature at Xi'an Jiaotong University.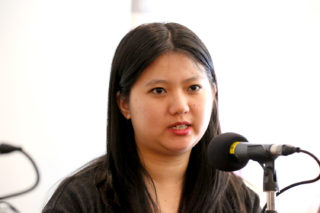 Elizabeth Tan completed her PhD in Creative Writing at Curtin University in Perth. Her research culminated in her first novel, Rubik, published in 2017 by Brio. She was shortlisted for the 2017 Victoria University Short Story Prize for New and Emerging Writers. In 2016, her story 'Coca-Cola birds sing sweetest in the morning' was included in the anthology Best Australian Stories.
---
Host: Liz Byrski
Producers: Glynn Greensmith and Paul Clifford
Live recording: David Le May, ABC Radio National
Music: Patrick Liddell and Matthew Liam Nicholson