Creative Conversations in Shanghai
24 Oct 2018
The China Australia Writing Centre are gearing up for a series of events in Shanghai in early November. This year's two-day symposium will be hosted at Fudan University, and for the first time, our annual public event, Creative Conversations, will be held in China in partnership with CAWC Fudan and the Shanghai bookstore, Zhida, on November 7.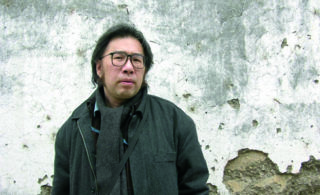 We are excited to announce that this year's special guests will include one of China's most influential contemporary poets, Xi Chuan, who will appear on a panel with Eleanor Goodman—probably the most prolific and accomplished translator of contemporary Chinese poetry into English today—and recent winner at the Queensland Literary Awards, Michael Farrell, whose collection, I Love Poetry, has been garnering much critical acclaim. The three poets will be in conversation with writer, translator, and editor, Lucas Klein. Klein's translation of Notes on the Mosquito: Selected Poems of Xi Chuan 西川 (New Directions, 2012) won the 2013 Lucien Stryk Prize for Asian poetry in translation and was shortlisted for the Best Translated Book Award in poetry.
The second panel is comprised of Miles Franklin Award winning novelist, Josephine Wilson. She will be in conversation with Chinese feminist historian, Prof Lu Li-an, of Fudan University, and Dr Rachel Robertson from Curtin University, whose recent publication, Dangerous Ideas About Mothers (UWAP, 2018) has been receiving a lot of attention in the Australian media.
CAWC's delegation to Shanghai will also include Pro Vice-Chancellor for Humanities, Prof Alan Dench; Dean International – China, Dr Henry Li; and Chair of the China Australia Writing Centre's Board, Michael Keane, who is Professor of Chinese Media and Cultural Studies at Curtin University.
Creative Conversations will be live-streamed, so stay tuned to CAWC social media for details. The two panels will also be recorded for the Creative Conversations podcast and YouTube channel, so please don't be too concerned if you can't get to Shanghai on such short notice.